Insight into ecosystem services and impact analyses
An ecosystem service is any benefit that wildlife or plant ecosystems provide to our planet. Ecosystem services can benefit us in many ways, either directly or indirectly, as inputs for the production of other goods and services. Some examples of ecosystem services:
Provisioning: food, feed, drinking water, fibre, fuel.
Regulating: water storage, disease regulation, pollination, stable (micro)climate, carbon sequestration.
Supporting: soil formation, nutrient cycling, erosion prevention, shelter.
BioGrowth Development believes that – especially within carbon sequestration projects – we need to look beyond the singular goal of carbon storage, i.e. also explore the extra benefits these projects deliver in the form of ecosystem services. For instance, by increasing the Soil Organic Carbon content, the soil water-holding capacity and nutrient availability to plants is enhanced, which may improve soil quality, reduce drought-stress and increase productivity. Ecosystem services and systemic impact analyses are a sound way to map such additional benefits for customers who want to manage natural resources in a sustainable way. This BioGrowth Development service looks in a broader, holistic sense at what landscapes can provide in the form of biodiversity, clean water, erosion control or nutrient cycling, for example. All these benefits add up to what is known as the natural capital of a landscape and of the ecosystems it harbours.
To quantify the present and future potential value of ecosystem services, BioGrowth Development interlinks different data sources on soils, climate, biodiversity, plant growth, etc., and analyses key natural processes. Our main goal is to offer sound advice on how to regenerate ecosystem services and grow the natural capital to a broad range of stakeholders
Our objective, systemic approach allows for a worldwide application in all kinds of landscapes and natural resources. It may help decision-makers see how and where landscapes can contribute to reaching multiple sustainable development goals. By clearly showing the benefits of individual ecosystem services and estimating their joint contribution to the natural capital, BioGrowth Developments creates new opportunities for financing landscape development projects. Through monetization of different ecosystem service values, BioGrowth Development can provide support in the process of ecosystem service credits generation.
For more information regarding our solutions and services on ecosystem services and/or regenerative land-use projects please contact our experts.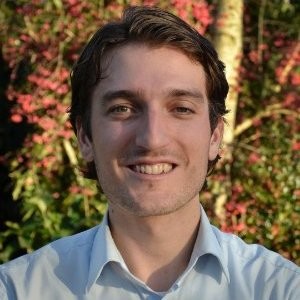 With due pride, we would like to inform you that from 1st July 2023, we will be situated at our new office in Breda! After many great years of working in Bergen op Zoom, at the iconic address 'Boerenverdriet' / 'Farmer sadness', we will be moving to Keizerstraat 13 in Breda. Moving office is necessary…
Lees meer