Maximize Carbon sequestration & Natural capital
Are you active in the agriculture or forestry sector? Gain insight into how you can increase value through generating carbon credits and increment of natural capital for sustainable land use systems in the agriculture and forestry sector.
In some cases, carbon credits can be generated through storage of carbon in aboveground biomass (living trees and plants) and/or belowground storage of carbon in soils (SOC: soil organic carbon). This creates new options for financing sustainable land use projects.
Next to carbon storage in sustainable land use systems, nature provides us a lot of other services which are called natural capital. The definition of natural capital is: natural assets in their role of providing natural resource inputs and environmental services for economic production. For example water, soils, forests, and biodiversity, which provide benefits such as pollinating crops, natural hazard protection, or facilitating climate regulation.
BioGrowth Development offers a range of services to analyse and quantify the best way to transform existing land-use systems into profitable and sustainable land-use systems by increasing natural capital and carbon storage.
BioGrowth Development offers a streamlined process from identifying the potential to the preparation of certification and implementation of projects.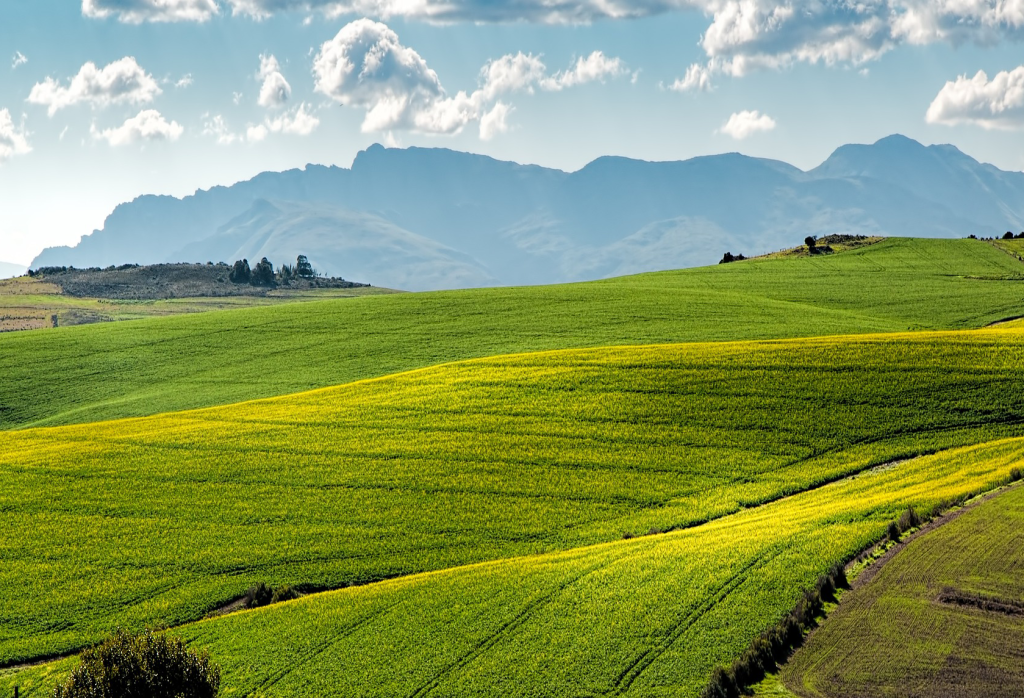 maximize availability, efficiency and minimize risks
Are you a company working with bio-based value chains from sustainable land use systems? For each bio-based business, Investors and governments, it is extremely important to know the availability, risk, efficiency, and sustainability of your bio-based value chains.
 BioGrowth Development developed a set of solutions to assess the risk, availability, efficiency and sustainability of bio-based value chains and connected land use systems.
BioGrowth Development provides unique solutions by using a large amount of global data and taking into account all relevant factors (origin of raw biomass, logistical challenges, economic parameters, biomass composition, and type of land use systems) and converting this into understandable metrics.
BioGrowth Development combines the outcome of data with market-accepted standards, which provide insights on carbon sequestration potentials and CO2 emissions throughout wood and other bio-based value chains derived from land use systems.
To track the impact of projects, BioGrowth Development offers continuous monitoring solutions for customers to work on improvements in the field of availability, risk and efficiency assessments. 
Bio-based materials and products
Carbon sequestration & sustainability analyse
Are you a company that has technology for producing bio-based products? BioGrowth Development can support you with different services for strengthening the business case of bio-based materials production. 

By knowing your net carbon content in bio-based products, BioGrowth Development can calculate your real impact for your business case and create an overview of where and how carbon can be stored in bio-based products.
To accelerate the transition of the biobased economy it is extremely important to show the positive impact of biobased products, through a standardized method of environmental footprinting which allows promoting your biobased products against fossil-made products.
By offering a range of services like carbon credits for carbon storage in biobased products and environmental product declarations (EDP), more value will be added to biobased products.
BioGrowth Development can support clients in all stages, from the identification stage to creating or finding suitable methodologies as well as getting the net carbon content certified and the credits sold on the market.  
Combining market-accepted standards with our unique approach we can work out fast and efficiently towards new business models for our clients. This allows us easily scaling up  and monitoring impact of your business by processing large amounts of data into understandable metrics.