The 10th and 11th of November will be held in Requena (Valencia) the "IV Congreso Forestal de la Comunitat Valenciana" ("IV Forestry Congress of the Valencian Community"), organized by the Plataforma Forestal Valenciana, the AMUFOR, the Ayuntamiento de Requena, the Diputació de València, the Escuela de Viticultura y Enologia Félix Jiménez de Requena and the Agència Valenciana de Protecció del Territori.
The topic of the congress will be "The role of forests as correctors of territorial imbalances in a context of climate change" and, based on it, "sustainable management proposals that emerge from the territory, such as the bio-economy and the circular economy and of proximity" will be analyzed. The different opportunities and approaches for its viability and structuring will be discussed, too, from the perspective of agroforestry and rural territory.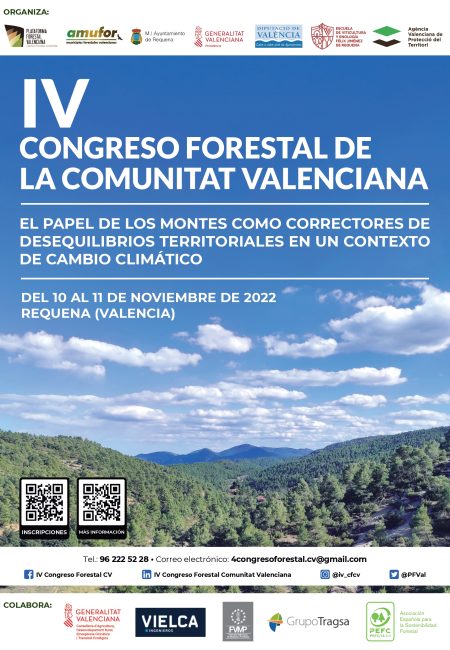 Kristiaan Tetteroo from BioGrowth Development will attend both days of the congress to gain an in-depth understanding of the current situation of the Valencian forestry sector landowners.
Spain is the 3rd country in the EU in terms of forest area (14,7 million hectares) and therefore a key player in providing natural-based solutions (providing bio-based material and creating carbon sinks). The Comunitat Valenciana plays a very important role within the Spanish territory by having a large part of the Mediterranean forest area.
BioGrowth Development offers its services to embark on new projects related to the reforestation of degraded areas and financial aid by extracting biobased materials or by carbon credits for protecting natural areas. If you want to know more about it, contact us and we can organize a meeting. See you there!