Gain more insight into the quantity and quality of biomass sources and flows in your area
Feedstock availability and quality analyses are often required analyses for project developers and investors, e.g. to identify the potential in different regions or to determine the best location for setting up a new factory. BioGrowth Development has customizable methods to map various biomass sources worldwide. By combining data science techniques with a strong knowledge of plant growth processes, biomass feedstock properties (e.g. variability of moisture content, ash content and chemical composition) and conversion processes, it is possible to obtain a clear and realistic overview of different biomass sources and flows (e.g. woody or herbaceous biomass, biomass residues from agriculture and forestry, recyclable and circular biomass, etc.).
In addition to a quantitative approach in the mapping of biomass flows, BioGrowth Development also provides insight into which flows within the total volume meet the appropriate quality requirements for specific applications and for cascaded use in bioenergy, biorefinery and biomaterial domains.
This decision-supporting service aims at giving structured overview of the total and addressable amounts of biomass feedstocks, the choice of an optimal location and, if needed, insightful intel on all involved stakeholders (land owners, harvesters, processors, distributors, etc.) in the targeted regions or sectors. This may also entail legal aspects. Ultimately, this can help project developers and investors to decide in which region it is safe to invest, with the certainty that biomass supply of sufficient quantity and quality is available, sustainable and guaranteed for the long-term.
For more information regarding our solutions and services on biomass feedstock availability and quality, please contact our experts.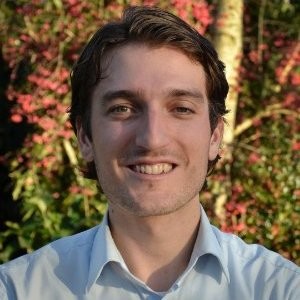 With due pride, we would like to inform you that from 1st July 2023, we will be situated at our new office in Breda! After many great years of working in Bergen op Zoom, at the iconic address 'Boerenverdriet' / 'Farmer sadness', we will be moving to Keizerstraat 13 in Breda. Moving office is necessary…
Lees meer