An Environmental Product Declaration (EPD) is a standardized document (established according to ISO 14025) informing about a product's environmental and human health impact. An EPD is a transparent, objective report that communicates what a product is made of and how it impacts the environment across a part of or during its entire life cycle. EPD are based on general principles of life-cycle assessment (LCA) and have been developed for a wide range of product categories, for instance (wood-based) construction products, textiles, chemical products, etc. The environmental impact information they contain is verified by third parties, giving them a widespread international acceptance. EPD are voluntary and provide a basis for fair comparison of products and services by their environmental performance.
BioGrowth Development is specialized in particular in quantifying the environmental performance in the production phase and end-of-life phase of customers' biobased supply chains. We customize and implement relevant life-cycle accounting methods that produce all information required for establishing EDP documents. Expert guidance is given to clients in the first three steps of the EPD creation process:
Finding an applicable Product Category Rule (PCR) document.
Performing the LCA study based on the chosen PCR.
Compiling environmental information into the EPD reporting template
Step 4 (verification of the product's environmental impact data) and step 5 (the actual EPD registration and publication) are performed by third party organisations, respectively an independent Accredited Certification Body and the EPD programme operator, with whom BioGrowth Development will interact on behalf of the client.
This support service of BioGrowth Development helps structuring and speeding up the EPD preparation process for clients. Customizable methods have been developed for automated monitoring and updating of environmental performance data at land-use, sourcing, logistics and product manufacturing levels that are required for creation of a new EPD or updating an existing EPD.
Please consult our related services: carbon storage, land-use impact assessments and sustainability analysis of feedstocks and end-products.
For more information regarding our solutions and services on Environmental Product Declarations and other certifications, please contact our experts.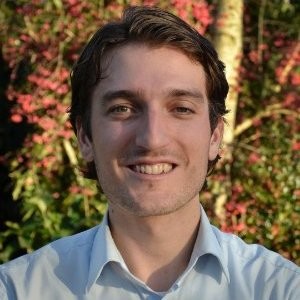 With due pride, we would like to inform you that from 1st July 2023, we will be situated at our new office in Breda! After many great years of working in Bergen op Zoom, at the iconic address 'Boerenverdriet' / 'Farmer sadness', we will be moving to Keizerstraat 13 in Breda. Moving office is necessary…
Lees meer