Carbon standard certification is for all clients who aim to develop environmentally sustainable land-use or biomaterial projects which (re)generate ecosystem services and promote carbon storage (CO2 removal) over a long time. These nature-based solutions contribute to climate change mitigation and can be achieved either in sustainable land use systems like forestry, agriculture, agroforestry and silvopastoral systems and natural areas, or through renewable materials like timber or other bio-based materials which have a guaranteed long life span (typically 20 years, or more). Carbon can be stored in aboveground and belowground plant compartments (e.g. stem, branch, foliage, roots), in plant biomass-derived materials (e.g. wood products, bio-composites, bio-plastics), or even in the soil as Soil Organic Carbon (SOC).
BioGrowth Development has developed tools that can be tailored to the specific needs of customer carbon removal projects, to accurately quantify how much carbon is stored in land-use systems and in bio-based products. BioGrowth Development thereby applies approved certification methodologies from internationally recognized carbon standards like Verra, Gold standard, Puro Earth etc. These methodologies have set out the rules for (biogenic) carbon accounting of a carbon removal project.
Certified carbon projects create more trust than uncertified, because they offer standardized credentials that meet several sustainable development criteria. The typical process of carbon standard certification contains seven stages:
Feasibility study: initial assessment of the eligibility and the carbon removal potential of the project (early stage potential and baseline estimations).
Preparation of the project document (PD): extensive documentation of the project with detailed calculation of carbon removals (i.e. calculation of the project's additionality, by establishing a detailed carbon balance).
Validation: thorough check of data and calculations presented in the PD by a third party Validation and Verification Body (VVB).
Registration: formal listing of the project under the selected carbon removal standard.
Verification: (after project implementation) the VVB verifies the actual amount of carbon stored, possibly through field visits.
Emission of carbon credits: credits are obtained after the positive verification of the emissions.
Sale of carbon credits: through marketplaces or directly by credit owners.
BioGrowth Development helps clients select what kind of carbon standard – and which standardized methodology – best suits their project and then further guides them from the initial stage of a feasibility study until the preparation of the verification process (steps 1 through 5). The actual validation, registration, verification and issuance of credits is then done by specialized third party companies (VVB, carbon credit brokers).
Most carbon projects have a long lead time of at least 10-20 years or even more. Once the project is approved and implemented, BioGrowth Development may continue offering support to the client because the progress of carbon additionality has to be monitored and periodically verified. BioGrowth Development has developed a separate service module for calculating the required progress metrics and acts as a mediator in the monitoring verification process by an independent VVB.
Similar project certification support services are offered by BioGrowth Development to customers aiming for biomaterial certification, environmental product declarations (EPD) and biodiversity and ecosystem services certification.
For more information regarding our solutions and services on carbon standard and other certifications, please contact our experts.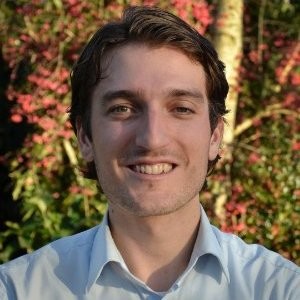 With due pride, we would like to inform you that from 1st July 2023, we will be situated at our new office in Breda! After many great years of working in Bergen op Zoom, at the iconic address 'Boerenverdriet' / 'Farmer sadness', we will be moving to Keizerstraat 13 in Breda. Moving office is necessary…
Lees meer